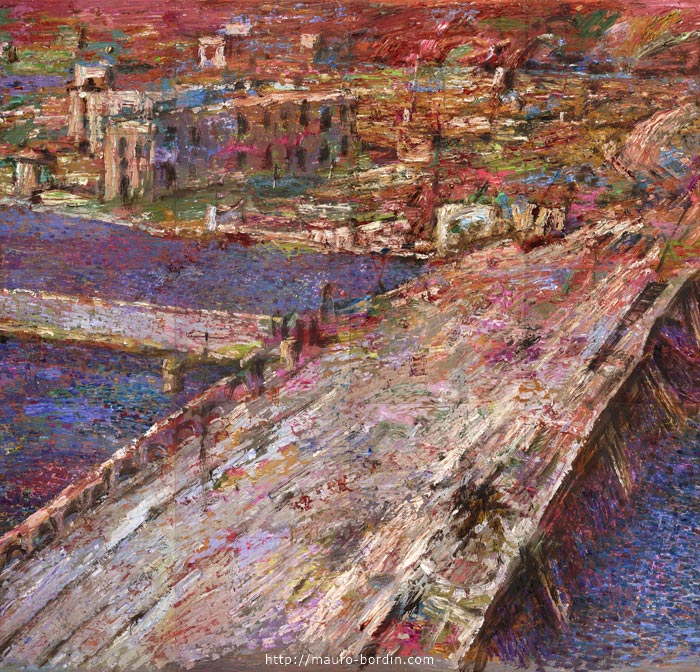 Projet Hiroshima 2001-03, Art: Hiroshima, 6 août 1945, après la bombe atomique, interprété par Mauro Bordin, peintre italien, une peinture monumentale de 30mx2,5m, huile sur papier, détail du paysage.
Progetto Hiroshima 2001-03, Arte: Hiroshima, 6 agosto 1945, dopo la bomba atomica, interpretata da Mauro Bordin , pittore italiano, una pittura monumentale di 30mx2,5m, olio su carta, particolare del paesaggio.
Hiroshima Art Project 2001-03: Hiroshima, August 6, 1945, after the Atomic Bomb, enormous painting by Mauro Bordin, italian painter, oil on paper, 30mx2,5m, detail of landscape.